Exclusive Packages for Club Jiva Customers at Discounted Rates
No Results Found
The page you requested could not be found. Try refining your search, or use the navigation above to locate the post.
Ambika Niwas Palace, Muli About The Property: Muli is the beginning of many experiences.. Historical, Artistic, Adventurous, Cultural, Rejuvenating, Festive, Romantic, enjoyed within the intimate yet comfortable ambience of the Ambika Nivas Palace. It is...
read more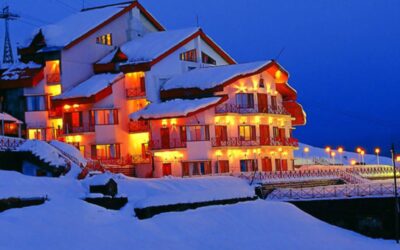 The Cliff Top Club, Auli About The Property: A high altitude adventure resort, located in the Garhwal Himalayas of the northern Indian state of Uttaranchal Clifftop Club at Auli is located at an altitude of over 10,000 feet in India's most scenic location...
read more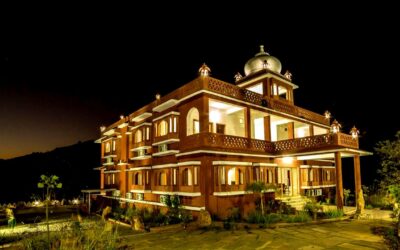 Kumbhalmer Resort, Kumbhalgarh About The Property: Designed for both business and leisure travel, The Kumbhalmer Resort & Spa is ideally situated in Qila Kumbhalgarh, one of the city's most popular locales. From here, guests can make the most of all...
read more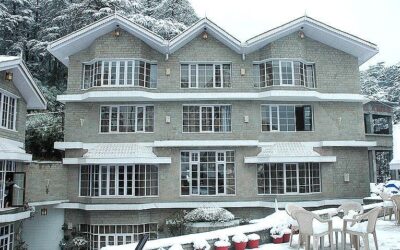 East Bourne Resort, ShimlaAbout The Property: East Bourne, a Luxury Resort in the queen of the hills "Shimla" the erstwhile Capital of the British Raj to your esteemed organisation. An Eco-Tourism resort situated at an altitude of 6500 Ft. in the Himalayas EAST...
read more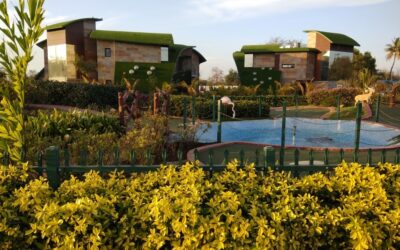 Neonz Resort and Club, Anand About The Property: Neonz Resort & Club, an exclusive 5* resort and recreation club, brings together the world's most exciting and contemporary concepts of luxury, freedom and rejuvenation. Neonz Resort & Club, spread...
read more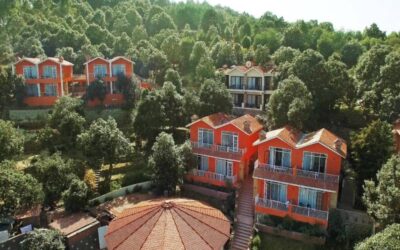 Essence of Nature (EON), Almora About The Property: A property, with a himalayan-themed spa, offering exotic cuisines from around the world, at Eon Hills - India's youngest hill station, at a height of 6000 ft, only 7 hours drive from Delhi, midway...
read more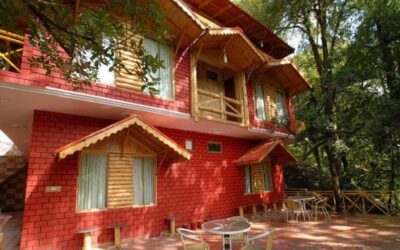 Alpine Club, NainitalAbout The Property: Straight out of a fairy tale, this red Swiss Chalet springs into view out of the dense oak forest on Ayarpatta Hills on the quiet Raj Bhavan Road of Nainital. Don't miss to marvel at the gigantic eucalyptus tree that...
read more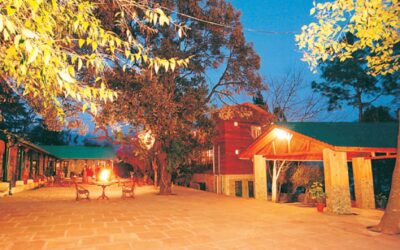 Mountain Club, BhimtalAbout The Property: The best-kept secret of Uttaranchal, Mountain Club is hidden from the main road and bazaar areas in a dense oak and pine forest, rich in 350 species of birds. Tranquil environs, landscaping, scattered sit-outs, indoor...
read more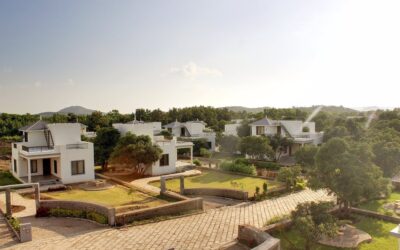 Lion's Den, GirAbout The Property: Lions's Den is a unique concept ideal for families and large groups with villas spread over acres of green forested area and mango orchard. It's a weekend retreat with Club House, swimming pool, restaurant and a mini theatre....
read more
Monarch Hotel, MussoorieAbout The Property: Monarch Hotel provides an ideal mix of value, comfort and convenience. It offers a family-friendly setting with an array of amenities designed for travellers like you. Nearby landmarks such as The Camel Rock (0.8 mi)...
read more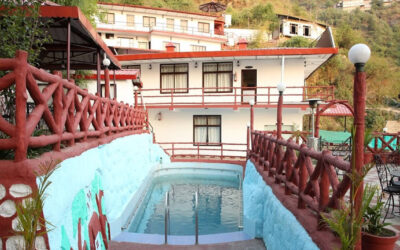 Dew Drop Classic Fall Resort, MussoorieAbout The Property: Dewdrop Classic Fall Resort, has a unique distinction of being one of its kind boutique resort in the Mussoorie Hills. It provides a blend of the natural environment. A place to rejuvenate one's soul to...
read more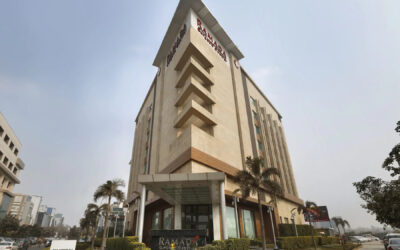 Ramada by Wyndham, Gurgaon Central About The Property: Ramada Gurgaon Central hotel near New Delhi is a desert oasis, minutes from National Highway 8 – the route to Jaipur – as well as MGF Metropolitan Mall, Kingdom of Dreams, Leisure Valley, and Galaxy...
read more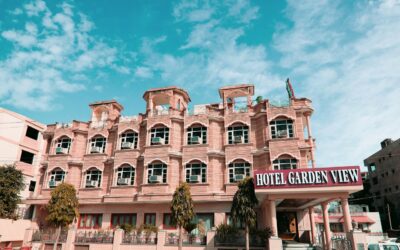 Hotel Garden View, NathdwaraAbout The Property: Garden View Hotel, a hotel in Nathdwara offers contemporary luxuries in peaceful surrounding and within proximity to the world famous Shrinathji Temple in Nathdwara. All rooms are fully air conditioned and...
read more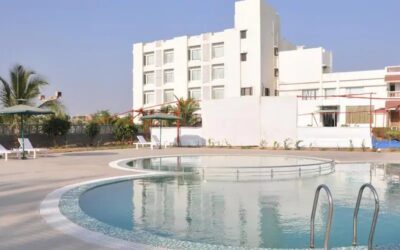 Goverdhan Greens Resort, Dwarka About The Property: Goverdhan Greens is designed keeping in mind requirements of leisure travelers keeping an eye on requirements of Religious Tourism. Dwarka is one among four pious dhams & one among Seven pious Puris of...
read more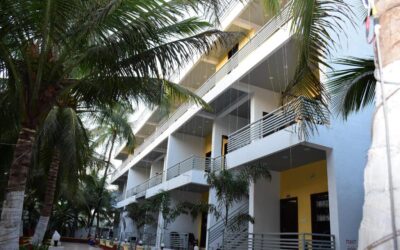 Bhalkeshwar Villa & Resort, SomnathAbout The Property:  Bhalkeshwar Villa & Resort is a distinct addition to Somnath and a smart choice for travellers. Situated only from the city centre, guests are well located to enjoy the town's attractions and...
read more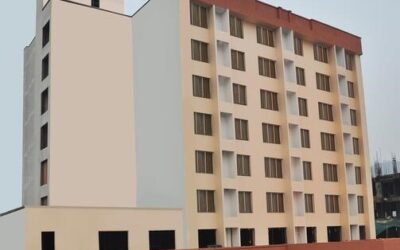 Cambay Sapphire, NeemranaAbout The Property: Nestled in the beautiful and historic town of Neemrana, Rajasthan is the elite Cambay Sapphire, a resort in Neemrana, spread across an area of 5740 Sq. Mtrs. Neemrana, a business hub and a renowned tourist...
read more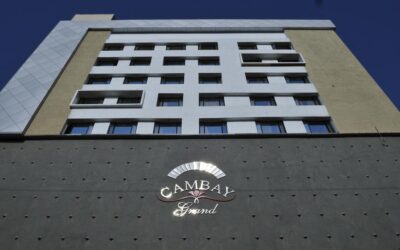 Cambay Grand, AhemdabadAbout The Property: Located near the Sarkhej-Gandhinagar Highway, in the heart of a bustling city centre and its key business areas, Cambay Grand is an illustrious property rendering manifold facilities including tasteful accommodation,...
read more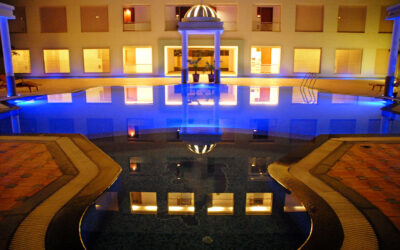 Cambay Grand, Kukas (Jaipur)About The Property: Located amidst the industrial hub of Jaipur and, spread over an area of 13036 Sq. Mts, Cambay Grand Kukas in Jaipur offers you a pleasant and hospitable stay with 5-star facilities. It is a world class hotel that...
read more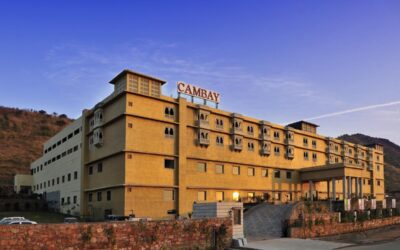 Cambay Resort, UdaipurAbout The Property: The Cambay Resort is an upscale business-cum-leisure resort situated at Udaipur, Rajasthan offering facilities and is spread over an area of 11407 Square Meters. This resort is 3 hours drive from Ahmedabad and is a...
read more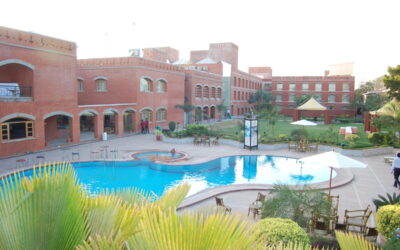 Cambay Sapphire, GandhinagarAbout The Property: Cambay Sapphire, Gandhinagar is located in the capital of Gujarat and is spread over an area of 28 acres. It is a luxurious resort in Gandhinagar that is aesthetically designed to lure the guests. The Gandhinagar...
read more