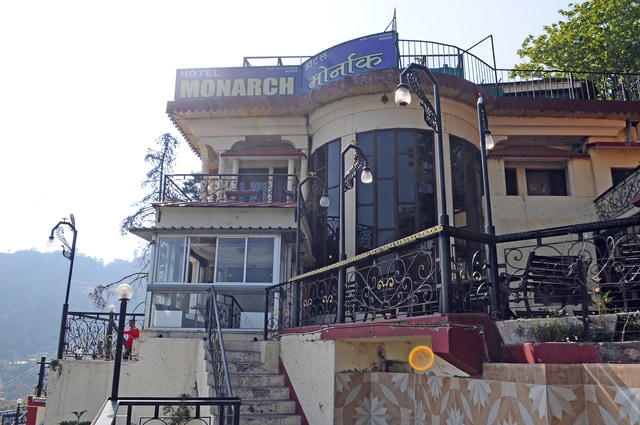 About The Property:
Monarch Hotel provides an ideal mix of value, comfort and convenience. It offers a family-friendly setting with an array of amenities designed for travellers like you.
Nearby landmarks such as The Camel Rock (0.8 mi) and St. Paul's Church, Landour (2.0 mi) make Monarch Hotel a great place to stay when visiting Mussoorie.
In addition, while staying at Monarch Hotel guests have access to room service, and you can stay connected with free internet access. You can also enjoy free breakfast while staying at Monarch Hotel. Need a place to park? Free parking is available at Monarch Hotel.
Travellers looking to enjoy some falafel can head to Little Llama Cafe or Cafe Ivy. Otherwise, you may want to check out an Asian restaurant such as Kalsang, Cafe Ivy, or JW Cafe.
Mussoorie is also home to Municipal Garden, a popular garden that is not too far from Monarch Hotel.
At Monarch Hotel, your comfort and satisfaction come first, and they look forward to welcoming you to Mussoorie.